At Garces Memorial High School, we believe that no family should have to choose between a quality education and making ends meet. To achieve this goal, Garces Memorial has developed a truly unique personalized tuition model. Our personalized tuition subsidies are need-based and tailored to each family's income level and their individual circumstances.
Thanks to the fundraising we do and the generosity of our benefactors, Garces Memorial was able to award $1.7 million dollars in tuition assistance for the 2022-23 school year to make the dream of private Catholic education affordable for as many families as possible. Each year priority is given to families who complete the financial aid application requirements by the deadline.
In order to apply for a personalized tuition subsidy, a completed application for admission and a FACTS financial aid application must be submitted.


2023-24 Tuition
9th-12th grades: All Families $13,950
International Students: $18,000
Additional Annual Costs
Registration Fee: $500
Student Services Fee: $300 for First Year Students, $550 for Returning Students (includes retreat fee, graduation fees, ASB fee, Yearbook, PSAT testing, Parking Fee, CPR training & Certification fee, returning student technology fee, and miscellaneous classroom fee)
First Year iPad Purchase: $600
Textbooks: $200 (estimate)

Uniforms: $200 (estimate)

PE Clothes/Uniforms: $50 (estimate)

Athletic Fees: $200 for football, $125 per sport for all other sports/maximum charge of 2 sports per student
- Spirit Packs/Athletic Practice Uniforms: $150 - $200 per sports
Additional Fees: $45 - $225 (AP testing, yearbook, dances, etc...)
Payment
Tuition Payments: The first tuition payment is due July 1 of each year. Based on 11 months from July 2023 - May 2024.
Garces Memorial High School offers four payment plans:
Plan 1 - Annual payment
Plan 2 - Semiannual payment
Plan 3 - Quarterly payment
Plan 4 - Monthly payment for eleven months (Most Common)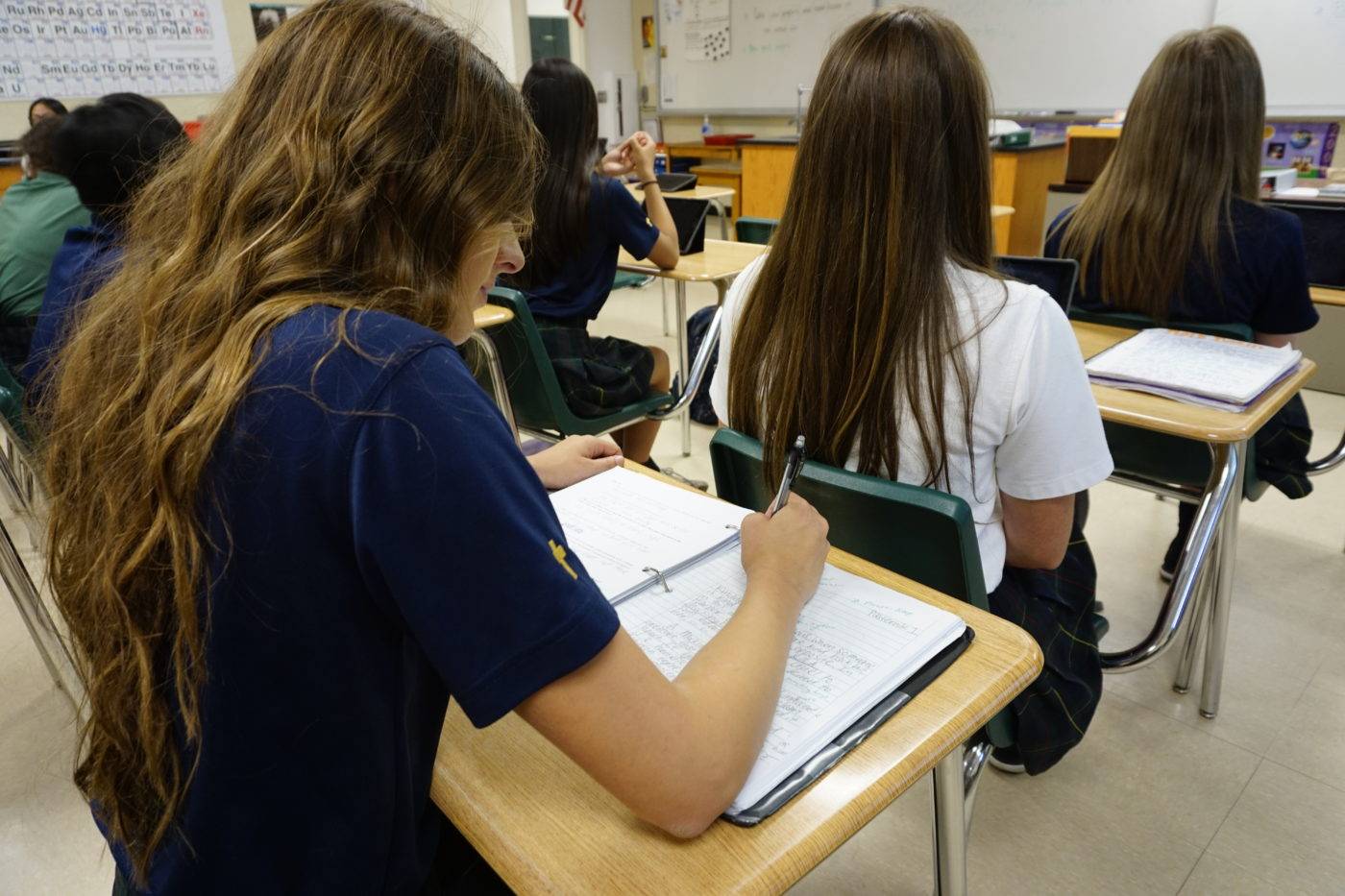 Tuition Assistance Scholarships
Garces Memorial is committed to offering every student in Kern County the opportunity to receive a Catholic education. For this reason, the Garces Financial Aid program was established. Garces Memorial High School provides financial assistance to those families who demonstrate financial need. If you currently receive financial aid at Garces, you must reapply. Scroll down to How to Apply.
All families who feel they may qualify for need-based financial aid are encouraged to complete the application . The size of the financial aid award will depend on the level of demonstrated need. No student will receive the full amount of tuition in financial aid.
Any family that is in need of tuition assistance must apply no later than February 28, 2023. No individual will be considered for financial aid unless they have completed and submitted all forms and the required paperwork. All funds will be awarded on a first-come, first-serve basis depending on availability and need. Information and the necessary forms for tuition assistance are available below. A $35 processing fee is required by FACTS Grant & Aid to generate a completed application.
How to Apply for Tuition Assistance
Financial Aid must be submitted no later than February 28, 2023 for consideration by the committee. Late applications will only be considered if there are funds available. Please note that incomplete applications and missing documents will result in a delay in processing by FACTS Grant & Aid which may affect the ability of the committee to award funds.
For additional information and assistance, visit the FACTS Grant & Aid website or contact Mrs. Lee or Mr. Coleman at 661-327-2578 for additional help.