Person Centered Portfolio Approach
Garces Memorial High School is the premier choice for Catholic education in the Central Valley and we have only accepted the finest applicants since our founding in 1947.
Garces Memorial is more than just a school. It is a close-knit family, nurturing community. We offer a wide array of academic, faith, athletic and extracurricular opportunities where student can truly make the experience their own and discover their God-given talents. We have elite college preparatory academics, top-ranked athletics and award-winning performing arts programs, but it is out family atmosphere and life changing faith and character formation that truly sets us apart. At no other school will your child find so many opportunities to explore their passions while surrounded by peers, faculty and staff who care for them.
Our application process is one that truly looks at the whole person and not just a test score. That's why our test is not a standardized test. Studies show what common sense suggests: Standardized tests mostly just reveal how good a student is at taking standardized tests. Our test, therefore, is designed to help us understand the individual student better by examining proficiencies in math, writing, and reading comprehension (the foundation blocks of a college preparatory education) through tests we create and score. Our process also includes a student essay and an invitation to submit a video introduction. This is important to us because we want to get to know the person who is applying to Garces before that student even comes to Garces. It's a personalized approach because we value each and every one of our students personally – all part of the family feel that's so alive in the Garces family!

That holistic approach also grounds our process when we make admissions decisions. The admissions team will take into account every applicant's abilities, talents, needs and skills. Personal consideration of every applicant then allows us to partner with our families in developing best-fit class schedules so that, upon arrival, every Garces student has been given the best opportunity to achieve academic success.
It is the goal of our admission team to communicate care and attention through the entire admissions process. Please reach out if we can be of assistance in any way. We want to meet you and share what Garces can provide for your student as well as what Garces students and families are doing to help make our community and world a better place to learn and grow!
Garces Memorial High School welcomes international students. We issue I-20s for students seeking a diploma (F-1). Recent international students have attended Garces from Canada, Korea, China, Czech Republic, Thailand, and South Africa. Please visit the International Students page for more information.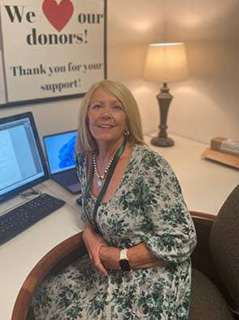 If you have any questions please contact Director of Admissions Tonya Abbott at 327-2578 ext. 118 or tabbott@garces.org
*Garces Memorial High School, mindful of its mission to educate youth to fulfill the mission of Christ, admits students of any race, color, and national and/or ethnic origin to all the rights, privileges, programs, and activities generally accorded or made available to students at the school. The school does not discriminate on the basis of race, color, national and/or ethnic origin, age, gender, or disability in the administration of educational practices, scholarships and loan programs, athletic and other school-administered programs.