The Arts at Garces Memorial High School
The arts are a fundamental element of a college prep, high school experience. Through the arts we communicate the ideas of the human experience. Through the arts we bond with our heritage and look to our future. The art offerings at Garces Memorial High School nurture our student's spiritual, moral and psychological development and develop an understanding of human experiences and advancing respect for others.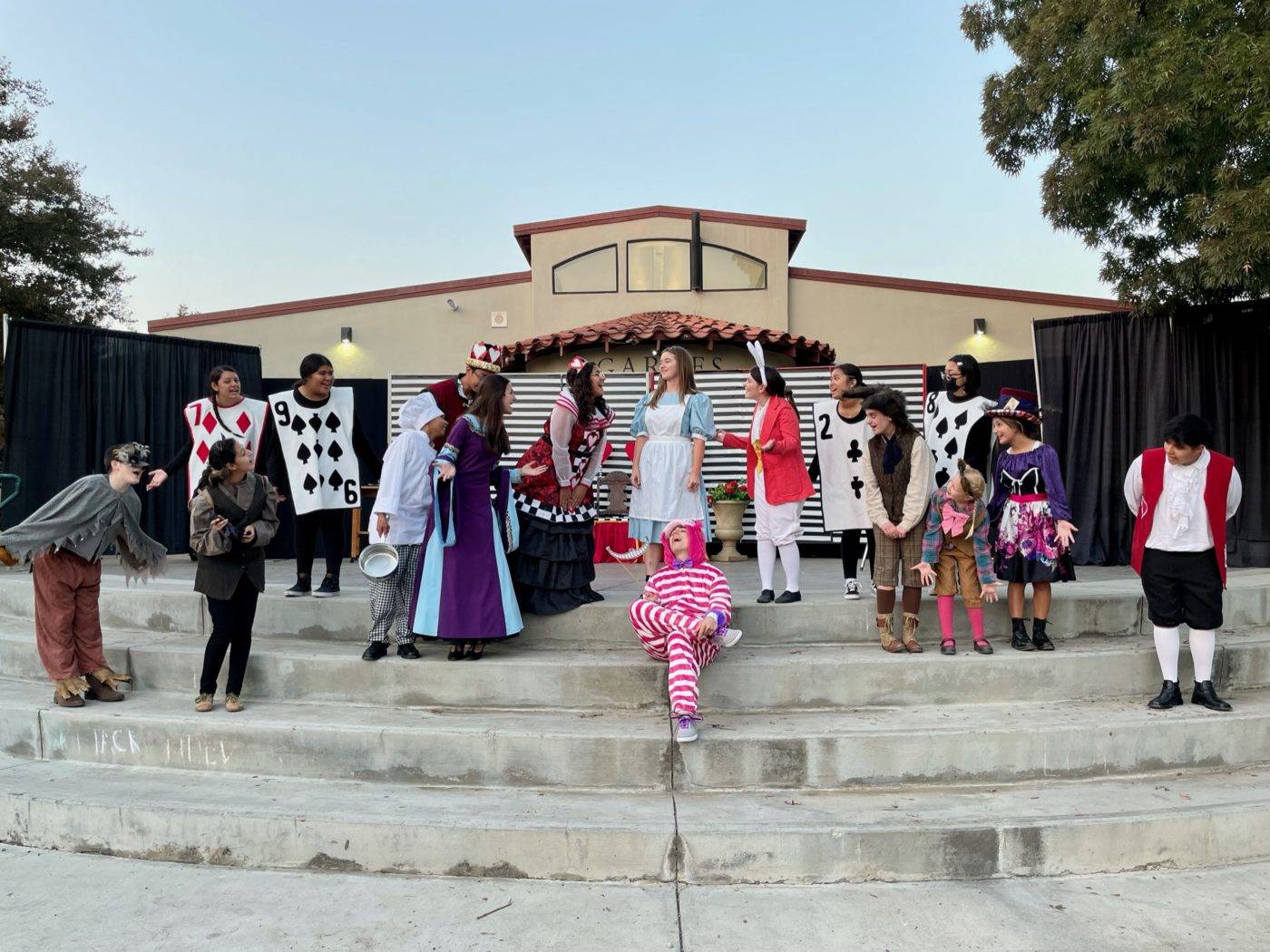 Performing Arts at Garces Memorial High School consists of Dance, Theater and Music course offerings.
Dance: The Garces dance program engages students artistically through a wide variety of instructional techniques. Dance students are exposed to choreographic elements, dance terminology, and dance history. Dance students have the opportunity to study ballet, jazz, and modern dance styles.
Theater: Company G is an educational theater community within the Garces Memorial High School performing arts department. Recently, we have enthusiastically observed our Drama department flourish over the past number of school years. Drama-Theater students experience challenging and comprehensive training in acting, improvisation and technical set, sound and lighting design.
Music: The band program at Garces Memorial High School involves the Fall "Pep Band", our Concert-Symphonic Band, the Garces Jazz Band, and Percussion Ensembles. Along with participation in a large ensemble, music students have the opportunity to perform in various school liturgical activities, develop teaching skills by mentoring fellow students and participate in local county music festivals.
Visual and Fine Arts
Our fine arts course offerings provide a variety of classes that engage our students and inspire their desire to connect with the world as independent thinkers. Research has shown that involvement in the arts can foster a better sense of self and community. Visual and fine arts course offerings include numerous levels of studio art and American Film.